Free Shipping! Everything Home Since 2006
Lifetime 30 x 20 in. Personal Adjustable Height Folding Table - White (28241)
The 30 x 20 in. Adjustable Height Table from Lifetime Products is the perfect TV snack table, homework table, or patio side table. Designed with four different height settings from 21 - 28 inches to serve a variety of purposes. Available in individual box or 40 Pack.
FREE Fast Shipping!

Lifetime 30 x 20 in. Personal Adjustable Height Folding Table - White (28241)
A personal folding table has dozens of uses! The four height settings and foldable design make these personal folding tables one of our most flexible designs. Use it as a snack table, craft table, or bedside table. Each personal folding table is made from scratch resistant high-density polyethylene (HDPE) plastic with a honeycomb tack-off design for extra rigidity. Table surface allows for smooth handwriting as well.

The sturdiness of Lifetime products extends beyond the surfaces. Manufactured with powder coated steel, the legs and joints are durable and rust resistant. The compact size makes it easy to store and transport. Made in the USA.
Specification:
Model Number: 28241
Quantity: 1
Style: Personal, adjustable height, folding
Color: White
Material of Construction: Powder-coated steel and high-density polyethylene (HDPE) plastic
Dimensions (open): 30 in. L (76.2 cm) x 20 in. W (50.8 cm)
Height Settings: 21 in. (53 cm), 24 in. (61 cm), 26 in. (66 cm), and 28 in. (71 cm)
Seating Capacity: 1
Table Weight: 11 lbs. (5 kg)
Total Weight Load: 40 lbs (18.14 kg)
Maintenance: Easy to clean. Use mild soap with a soft-bristled brush. For tough stains, use a mild abrasive such as Soft Scrub. Use rubbing alcohol on wax, and a de-greaser for automotive grease
Warranty: 2 yr Limited Warranty in US and Canada
Packaged Dimensions: 40.50"L (102.87 cm) x 20"W (50.80 cm) x 3.19"H (8.103 cm) and weighs 12 lbs (5.443 kg)

California Residents: Click Here for Proposition 65 Warning
Related Products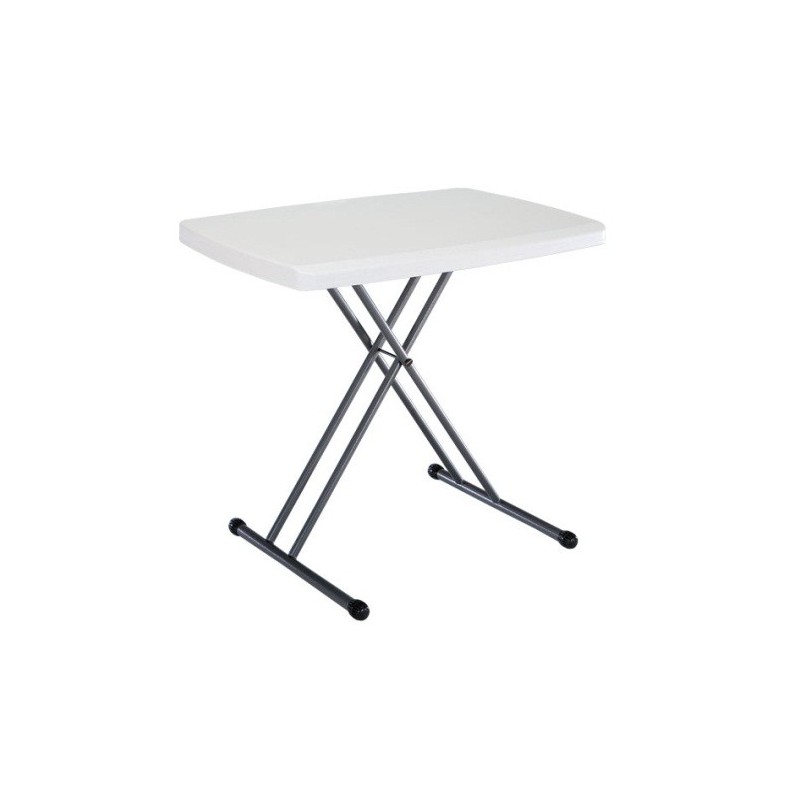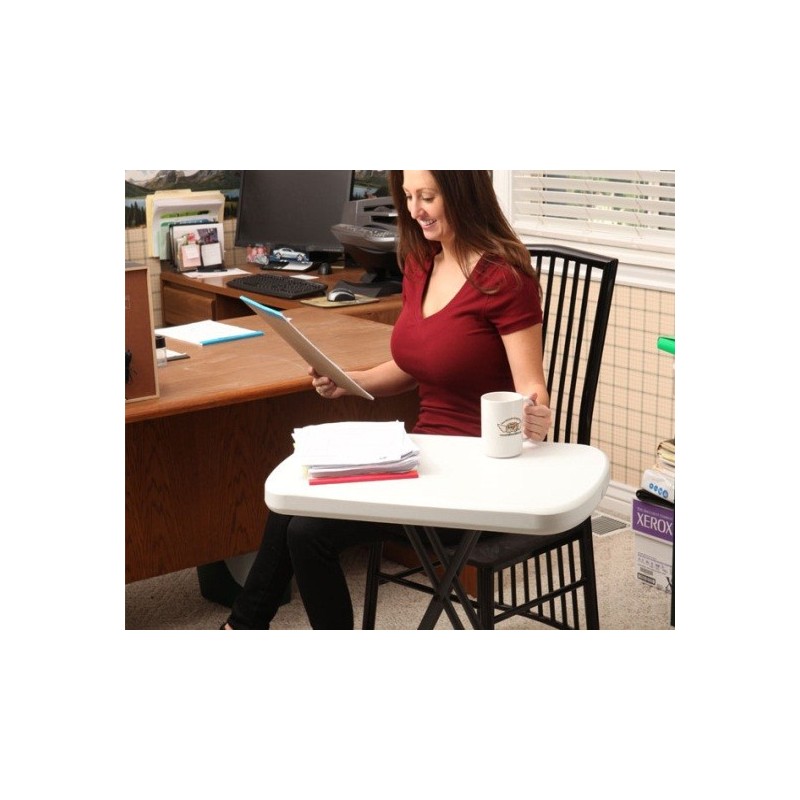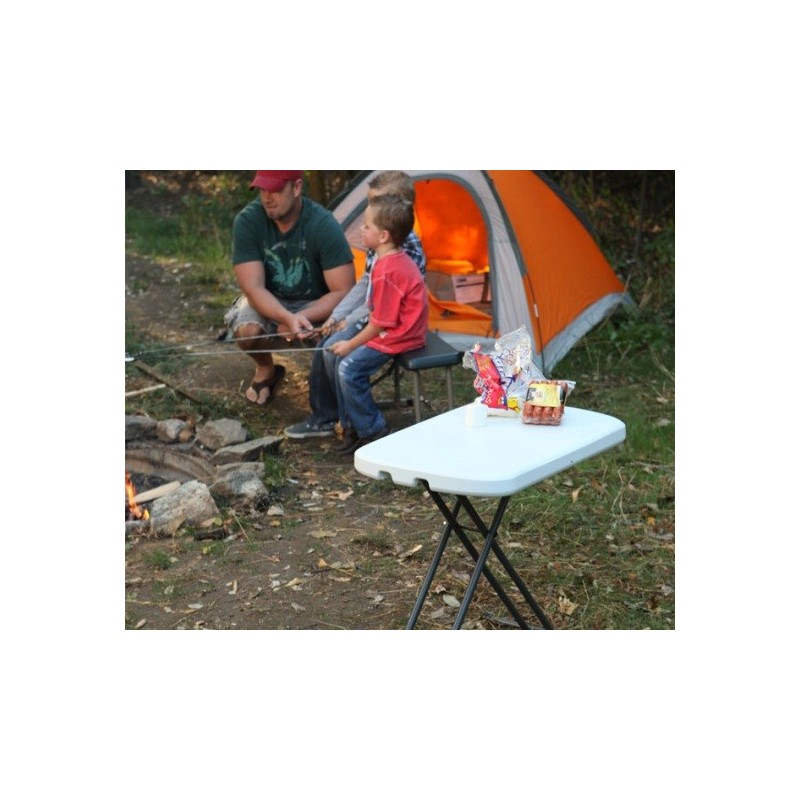 Lifetime 30 x 20 in. Personal Adjustable Height Folding Table - White (28241)