Sold in home centers in the US and Japan Best Barns has been producing quality building kits for 30 years. Best Barns passes on additional savings to you because they work with a local home center nearest you providing material to finish your new storage shed for professional results.
* picture depicted with 2 optional windows, cupola and walk-in door 
** garage door purchased locally by homeowner
Features:
Loft Storage - Working 2nd floor loft doors - 4' headroom - 192 sq. ft.
Pre-primed Siding - 3/8" L. P. (Louisiana Pacific) Smartside Ext. Paneling - 50 year limited warranty!
Once you receive your new building begin by unpacking the pre-cut framing, doors and hardware. You will also receive a detailed manual with step by step instructions. Each step is explained with clear instructions and detailed line art and has been developed with the novice builder in mind.
Following the manual you will be directed to cut the siding material for application to the wall frames. This step is made extraordinarily easy because the pre-cut walls are used as a template, once assembled, prior to cutting. Simply trace the outline of the wall and cut.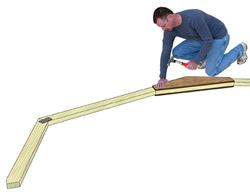 Trusses come partially assembled with pre-cut gussets to ensure proper alignment during the assembly process. Our sturdy truss system includes Simpson hurricane hangers and provides for 45 lbs snow load and 130 mph.
Once wall and gable assembly is complete you are ready to begin assembly and placement of trusses. Because the trusses come partially assembled and the gussets are mitered and cut for you assembly is a snap. Apply sheathing and shingles. Get a friend to help and you'll be done in no time!
Install the pre-cut trim to complete your barn raising. We've done the hard work for you so you will be assured of a professional finish.
Roof shingles are not included and purchased locally by owner.
SIDING: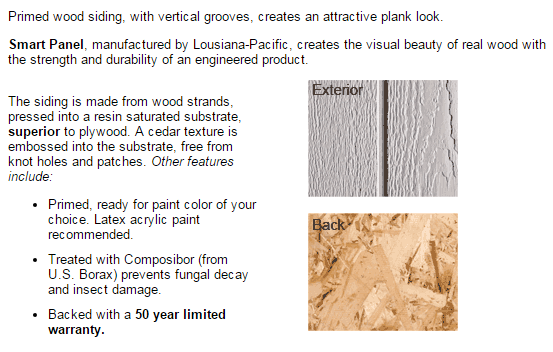 LOFT: 
ELEVATION: 
WINDOWS: 
DOORS: 
FLOOR: