Free Shipping! Everything Home Since 2006
The Handy Home Windemere features 120 sq. ft. of floor space to store your items. Its size is perfect for smaller backyards. For more details, call us at 888-609-5487!FREE Shipping!Sales Ends on October 19thOnly While Supplies Last!
Price
$3,089.95
Regular price
$3,999.95
All new products
Include your little one in the backyard fun by adding a Toddler Swing to your backyard playset. Recommended for Ages 18 months to 3 yrs. old.FREE Fast Shipping!
Price
$89.95
Regular price
$129.95
Rugged cast aluminum construction, available in White, Bronze, or Black, the Imperial offers a clean contemporary design that is unequalled in performance. Powder coated finish means no future painting. Various sizes available that will fit over steel, aluminum, PVC or wood posts. FREE Shipping!
Price
$27.95
Regular price
$39.95
All best sellers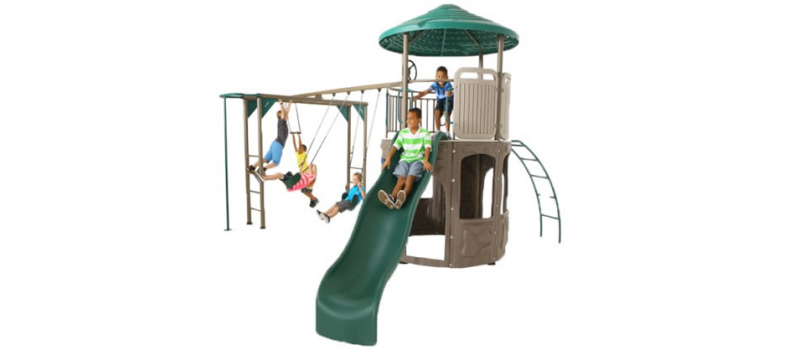 Playing is a vital activity for growing kids. All kinds of play provide children the opportunity to practice and hone key skills including social, emotional, cognitive, and physical that are very important once they reach adulthood. Once they go out and interact with other kids of all backgrounds and abilities, it will enable them to view the world more than what it is and the opportunity to build new relationships. Bring the best out of your little ones through playing with KitSuperStore's Playground Equipment! These playsets, swingsets, and play instruments are all made to ensure the safety of your kids while providing them hours of fun and enjoyment! Lowest prices + FREE Fast Shipping on all orders!
Playground
Showing 1-24 of 247 item(s)