Low Prices & Free Shipping! Since 2006
Lifetime Lite Elite Kayak Paddle - Black (1074603)
The Lifetime Lite Elite kayak paddle is constructed from quality aircraft aluminum and designed with curved asymmetrical blades to reduce drag in flat water conditions. Two blade feathering positions at 60 or 90 degrees.
FREE Fast Shipping!

Lifetime Lite Elite Kayak Paddle - Black (1074603)
The Lite Elite is a 2 piece asymmetrical kayak paddle made with an aircraft grade aluminum shaft and drip cups to keep the water from trickling up your arms. Curved polymer blades reduce drag and can be adjusted to two feathering positions at 90 or 60 degrees using a secure center connector on the shaft. This kayak paddle is great for flat water conditions and touring. Total weight of the paddle is only 2.9 lbs (1.360 kg) with a length of 86.6 inches (220 cm).

Specification:
Model Number: 1074603
Quantity: 1
Style: 2 pc. with asymmetrical blades (for flat water and touring)
Color: Black
Material of Construction: Aircraft grade aluminum shaft with molded polymer blades
Length: 86.6 in. L (220 cm)
Blades: Curved, Aymmetrical, from molded polymer
Product Weight: 2.8 lbs (1.36 kg)

California Residents: Click Here for Proposition 65 Warning
Related Products
Lifetime Daylite Sport Kayak Paddle (1074602)
This 2 pc. symmetrical Kayak Paddle assembles to 86 in. (220 cm)) and is designed for a variety of water conditions, including rivers. Perfect for beginner to intermediate kayakers. Standard push button allows for 60 or 90 degree feathering positions. FREE Fast Shipping!
Price
$43.95
Regular price
$69.95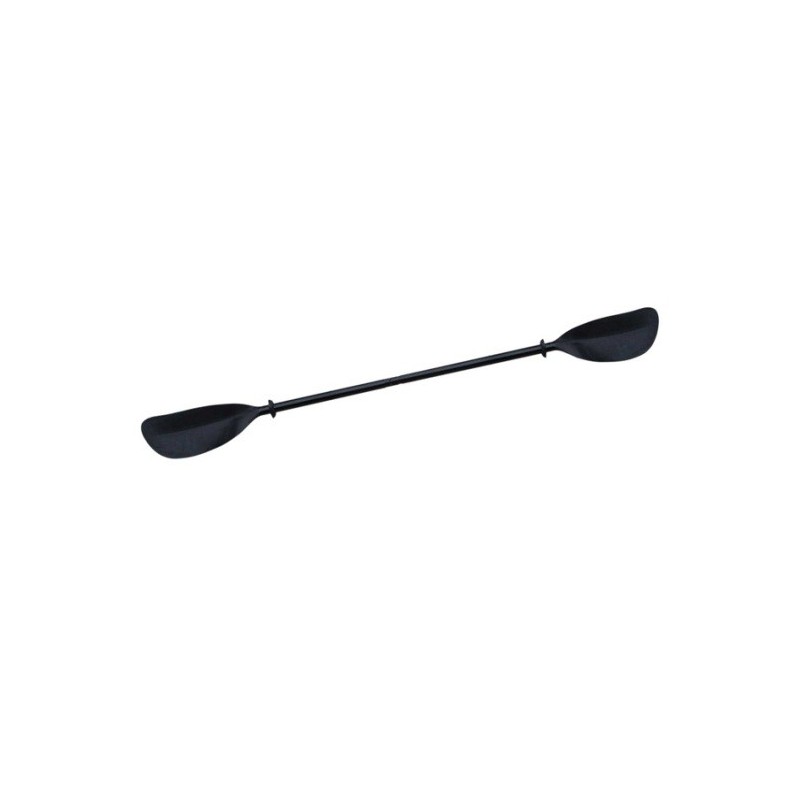 Lifetime Lite Elite Kayak Paddle - Black (1074603)