Free Shipping! Everything Home Since 2006
Lifetime 54 inch Mammoth Glass Basketball Hoop (90965)
Go pro today with the Lifetime Mammoth Basketball Hoop. Features a 54" x 34" x 2" pro-styled, clear view tempered glass backboard with frame pad, new Mammoth Pump™ height adjustment, 5" x 5" square bolt-down pole (black), heavy-duty Spring-Flex™ Rim (orange), long stroke shocks, and a 35" offset from pole to backboard.
FREE Fast Shipping!
Clearance Sale, Only While Supplies Last!

Lifetime 54 inch Mammoth Glass Basketball Hoop (90965)
Bring the arena right into your home with Lifetime's Mammoth Basketball System. This is a high-end basketball hoop that is focused on giving you professional level play through its many features. The 54-Inch tempered glass backboard brings authenticity to the performance and superior rebound of this system. The bolt down pole gives additional stability for the most realistic play. The Mammoth Lift adjustment mechanism lets you control the height of your hoop in a simple motion. Play at your level by adjusting the hoop anywhere between 7.5 and 10 feet. The Mammoth Basketball System offers a heavy-duty build, weather-resistant coating, and UV-protected graphics that will truly stand out in your home.
Features
1-Piece Powder-Coated Steel Square Pole
5-Year Limited Warranty
All-Weather Net
Fade-Resistant Graphics
Spring-Flex™ Rim
Backboard
The Mammoth® monstrous steel backboard and real glass surface give you the look, the feel and the power of the pro game! Tempered glass and hardened black steel are fused together to withstand the harshest elements.
Pole
We've moved the massive one-piece pole to the front of the anchor-plate to minimize wobble and pole vibration. Our imposing pole-anchoring system has a unique bolt-down design that allows for precision leveling, and when it's time to pack up the herd and move, you can take it with you!
Rim
The high-performance Spring-Flex™ rim features a continuous net hook wire, securing the heavy-duty all-weather nylon net to the rim with minimal intrusion. The double-compression springs let you slam it like a pro!
Specifications
All-Weather Net Weight: 160 g
Backboard Surface: Tempered Glass
Backboard Type: Tempered Glass
Pole Sections: 1-Piece
Pole Size: 5 in. (12,7 cm) Square
Rim: Spring-Flex™
Surface Thickness: 0.39 in. (10 mm)
Warranty: 5-Year Limited

California Residents: Click Here for Proposition 65 Warning
Related Products
Lifetime 60 Inch Mammoth Glass Basketball Hoop (90916)
Enjoy the professional look and superior performance of this Lifetime Mammoth Basketball Hoop. The 60" tempered glass playing surface provides ultimate rebounding performance. Easily adjust the backboard from 7.5 to 10 ft. FREE Fast Shipping!
Price
$1,619.95
Regular price
$2,299.95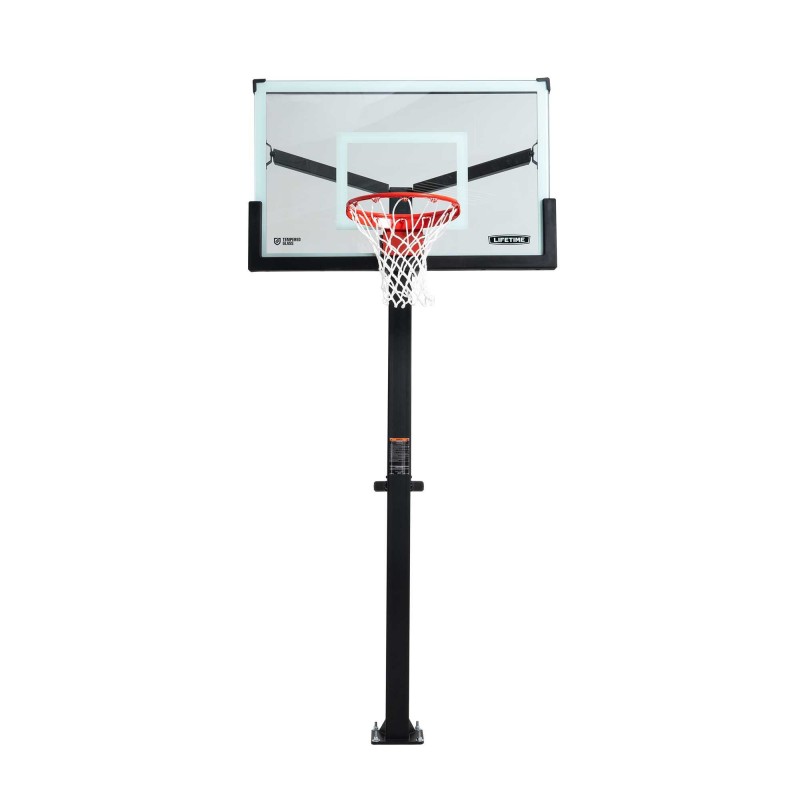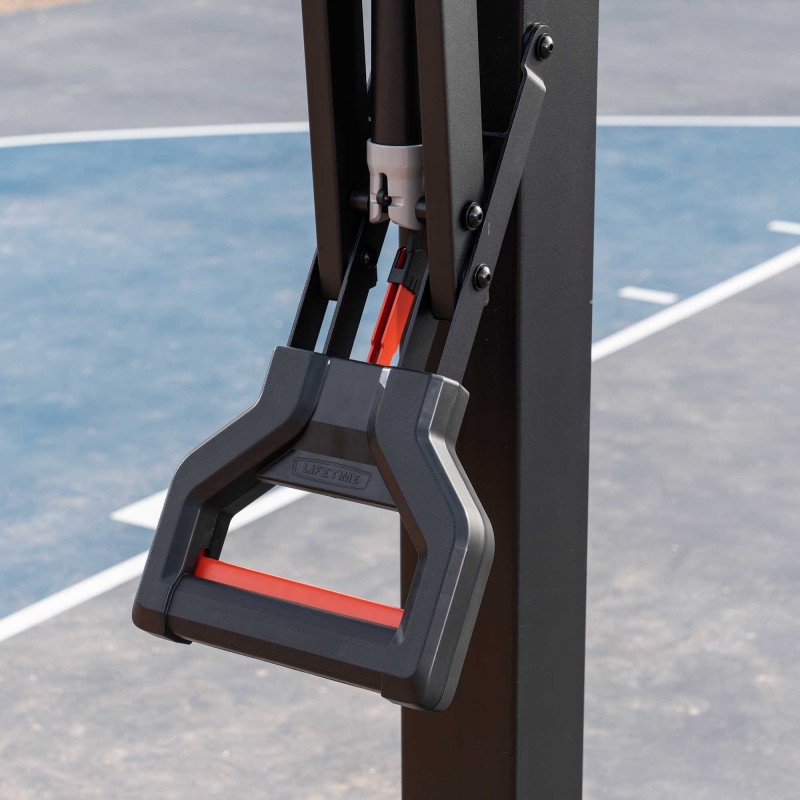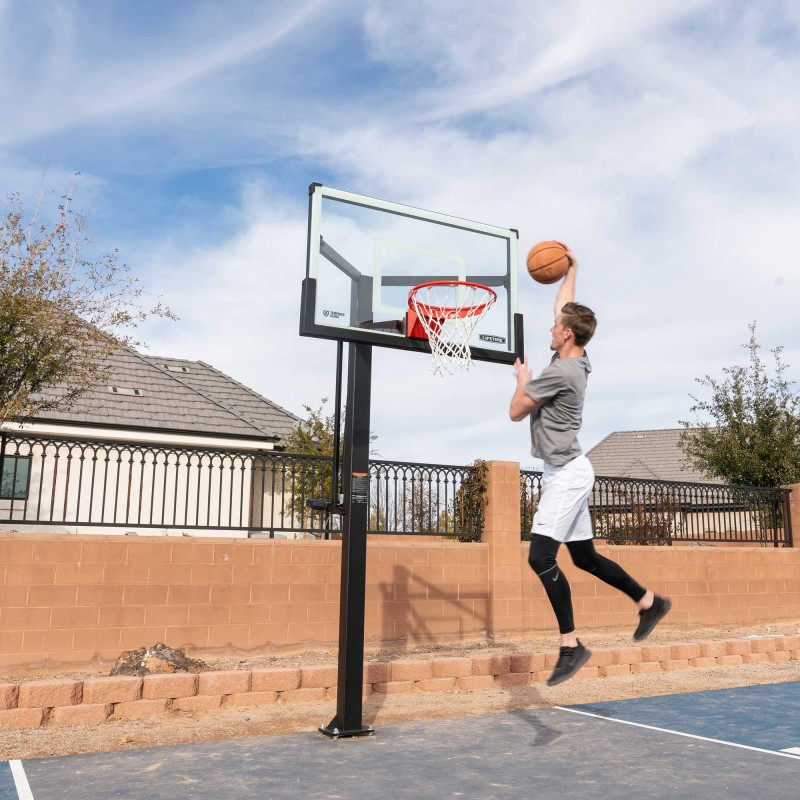 Lifetime 54 inch Mammoth Glass Basketball Hoop (90965)