Free Shipping! Everything Home Since 2006
Gared Alphatec 52"x28" Portable Basketball Scoreboard (GS-SK2)
Our GS-SK2 portable soccer scoreboard provides convenient tabletop scoring for programs on the go!
FREE Fast Shipping!

Gared Alphatec 52"x28" Portable Basketball Scoreboard (GS-SK2)
Our GS-SK2 portable soccer scoreboard provides convenient tabletop scoring for programs on the go! This model is lightweight and versatile, making it perfect for any size program or facility. And no need to worry about maintaining your scoreboard, because our LEDs are rated for 100,000 hours (20+ years) of continual use! In addition, our large brilliant LED numbers have the widest viewing angle in the industry and visibility over 300 feet to enhance the enjoyment of players and fans alike. Scoreboard cabinet is constructed of 18-gauge durable galvanneal steel with a premium powdercoat finish for lasting protection from weather elements. Available in black only. Scoreboard package for cable models includes controller with operator's keyboard, loud buzzer horn, and control cable.
FEATURES:
Scoreboard dimensions: 52" L x 28" W x 8" D
9" and 6" digits in red
Will score soccer, basketball, volleyball, wrestling (no conversion kits needed)
Electrical requirements: Wall transformer input – 120 volts AC; Output – 10 volts AC
Weight – 45 lbs
2-Year Limited Warranty
OPTIONS AVAILABLE:
Wireless remote control system
Dual power system
Rolling leg assembly

Why Gared?
Providing Sports Equipment Solutions Worldwide
Did you know that GARED products can be found in many countries across the globe? Incorporated in 1922, GARED is the sporting goods industry leader in innovative product design and precision equipment manufacturing. Our international distributors work hard to stress the importance of sports and play by providing safe, durable equipment to schools, universities, recreation facilities, community centers, parks, and churches all over the world.
In fact, GARED maintains a strong partnership with the International Basketball Federation (FIBA) to ensure that our products meet strict standards for international play. Our ceiling-hung and wall-mounted basketball backstops and competition portable basketball systems fulfill the Competition Level 2 and 3 standards specified in the latest edition of their Equipment & Venue Approval Program, qualifying GARED as an Official Technical Partner.
Related Products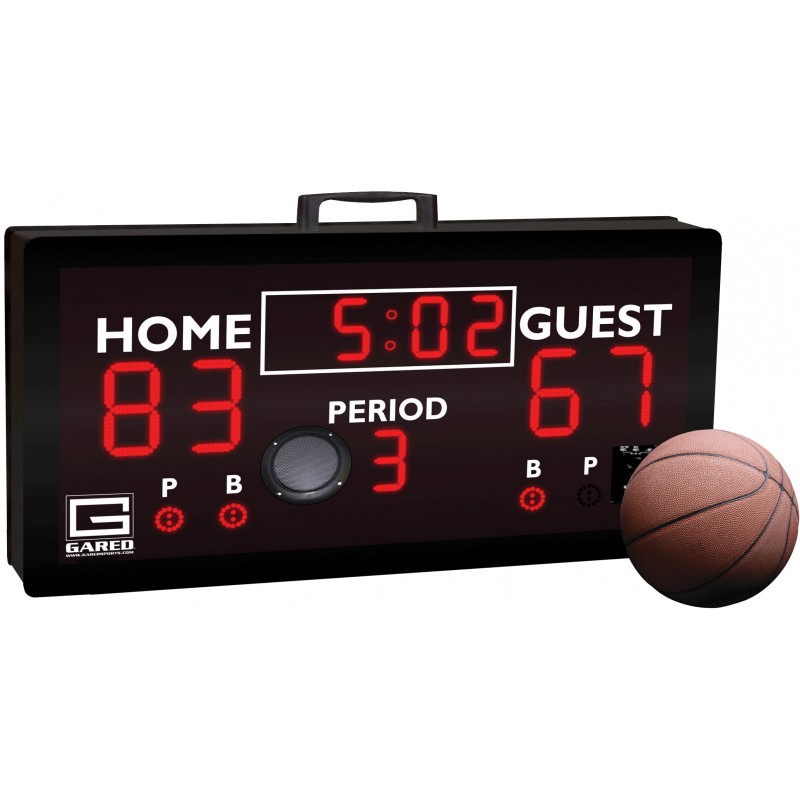 Gared Alphatec 52"x28" Portable Basketball Scoreboard (GS-SK2)