Free Shipping! Everything Home Since 2006
Lifetime Toddler Bucket Swing - Green (1191038)
Include your little one in the backyard fun by adding a Toddler Swing to your backyard playset. Recommended for Ages 18 months to 3 yrs. old.
FREE Fast Shipping!

Lifetime Toddler Bucket Swing - Green (1191038)
With a toddler swing, your baby can be included in your backyard family fun.Your child will be safely enclosed in this 9.5 in. deep bucket seat, and encapsulated soft-grip chains keep little fingers from getting pinched.This toddler swing is constructed of a tough polymer material with galvanized steel attachments for weather resistance to cracking and rusting.
Bucket Swing Accessory - Lifetime's Bucket Swing is constructed of EVA plastic. It is UV-protected, weather resistant and comes in green.

*Not compatible with models 290038 or 90200.

Specification:
Model Number: 1191038
Style: Bucket seat
Color: Green
Material of Construction: Durable EVA plastic seat with 3/16 in. galvanized steel chain and triangle connection, commercial grade steel S hooks
Length: 79.5"
Recommended ages: 18 months - 3 yrs. old
Features: Soft-grip encapsulated chains to prevent fingers from getting pinched
Warranty: 1 yr.
California Residents: Click Here for Proposition 65 Warning
Great baby/toddler swing

5
We bought this swing to go along with our lifetime swing set and it is great, the seat is large and comfortable and seems like it's going to hold up well! My 1.5 yr old and my 3 yr old fight over who gets the baby swing every day! It's a great purchase!
Lifetime swing

5
I was hesitant at first to purchase from a place I haven't used before. But let me tell you they are awesome. The price was excellent, the service was really fast and the product is perfect. I totally would purchase items for them again. Wonderful doing business with them. Very happy customer. Thank uou
Great swing

5
Our toddler loves this swing!
Great Swing!

5
Very well built and sturdy. Pleased with the product.
Lifetime toddler swing seat

5
Received swingseat in good condition. Transaction went good.
Matching baby swing

5
Excellent
Great toddler swing

5
Matched the manufacturers swing set perfectly. Easy to get toddler I'm and out of (no bars to go up and down over their heads and nothing to snap in, but the kids are still safe.)
Related Products
Handy Home Roto Tire Swing (4058)
Looking for an extra adventure for your child to enjoy? This tire swing will add adventure to your child's backyard adventure. For more details, please contact us at 888-609-5487! FREE Fast Shipping! Clearance Item! Only When Supplies Last! 
Price
$79.95
Regular price
$189.95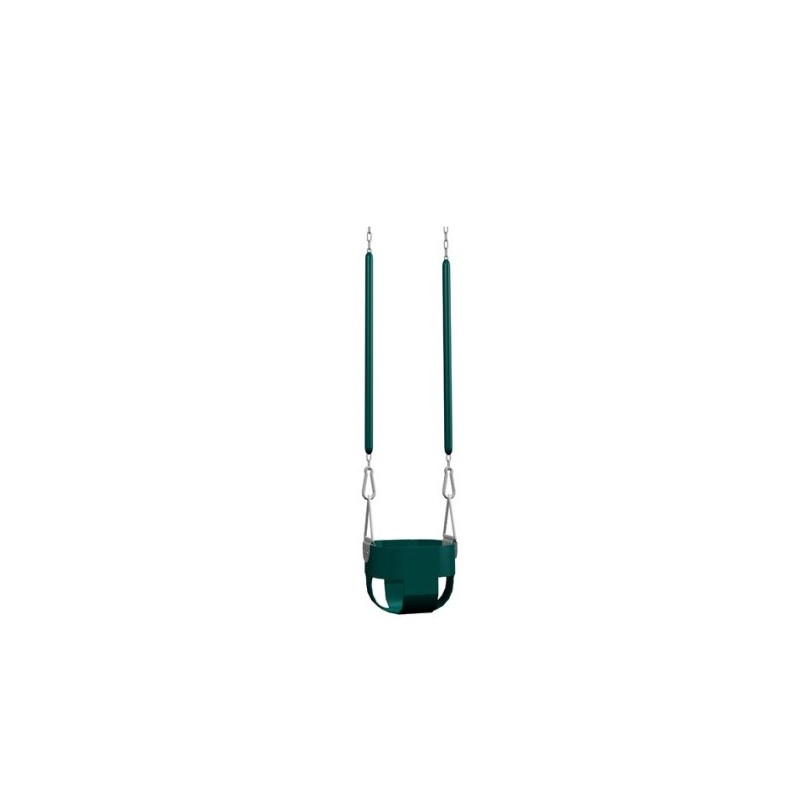 Lifetime Toddler Bucket Swing - Green (1191038)