Low Prices & Free Shipping! Since 2006
Gared Side Fold Outdoor System with Fiberglass Backboard with Black Border & Target (BSF46)
Use your basketball court for several different sports with our innovative new Outdoor Side-Fold Basketball System! Made of heavy duty galvanized steel with post designed to be mounted permanently inground into a concrete footing for optimal stability. 
FREE Fast Shipping!

Gared Side Fold Outdoor System with Fiberglass Backboard with Black Border & Target (BSF46)
This system is a great option for budget-conscious facilities and multi-use courts, as the extension arms and backboard conveniently fold to the side and out of the way of other court activities
Features:
Heavy-duty 5-9/16" O.D. galvanized steel vertical posts are designed to be mounted permanently inground into a concrete footing for optimal stability
A third vertical post is included to securely attach backboard and prevent movement while it is folded in the storage position
 2" square galvanized steel horizontal extension arms attach posts to backboard with four-corner mounting
Extension arms are 15' in length, providing the largest available safe play area on the market today
System includes a regulation size 42" x 72" fiberglass backboard with black target and border, and single fixed rim with nylon net.
Weight: 1200
Why Gared?
Providing Sports Equipment Solutions Worldwide
Did you know that GARED products can be found in many countries across the globe? Incorporated in 1922, GARED is the sporting goods industry leader in innovative product design and precision equipment manufacturing. Our international distributors work hard to stress the importance of sports and play by providing safe, durable equipment to schools, universities, recreation facilities, community centers, parks, and churches all over the world.
In fact, GARED maintains a strong partnership with the International Basketball Federation (FIBA) to ensure that our products meet strict standards for international play. Our ceiling-hung and wall-mounted basketball backstops and competition portable basketball systems fulfill the Competition Level 2 and 3 standards specified in the latest edition of their Equipment & Venue Approval Program, qualifying GARED as an Official Technical Partner.
Related Products
Gared Endurance Acrylic Playground Basketball System (GP105A60)
Create a pro-style basketball court that will withstand the rigors of elite players with the GP105A60 Endurance® Playground Basketball System. Our top-of-the-line outdoor system features a 6" square post with 5' safe play area, 42" x 60" acrylic backboard, and Endurance breakaway double rim. The Endurance System is covered by a Lifetime Warranty on all post and arm components.FREE Fast Shipping!
Price
$2,849.95
Regular price
$3,709.95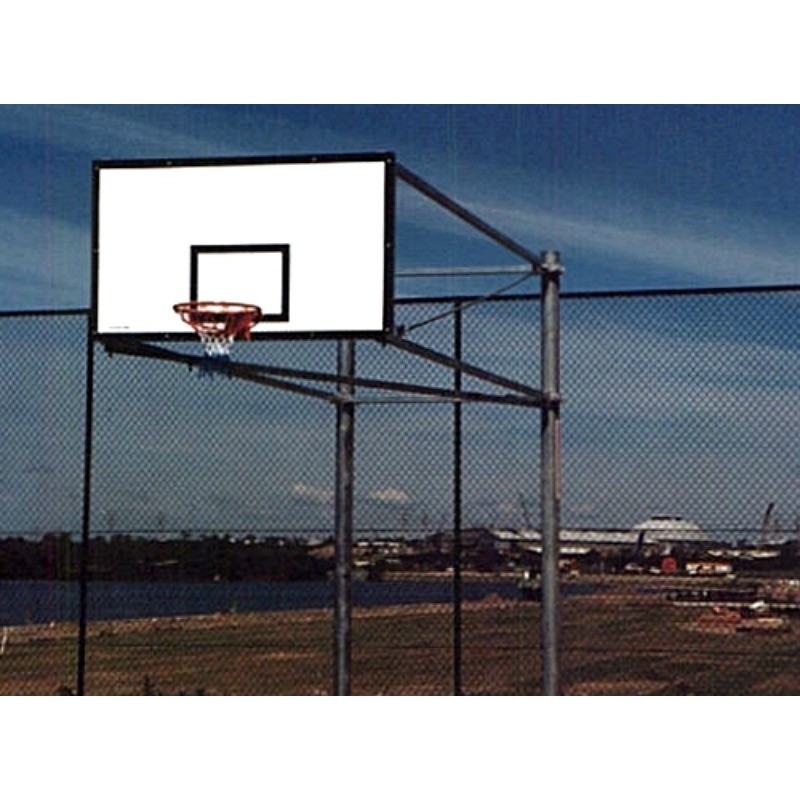 Gared Side Fold Outdoor System with Fiberglass Backboard with Black Border & Target (BSF46)