Low Prices & Free Shipping! Since 2006
Gared Endurance Acrylic Playground Basketball System (GP105A60)
Create a pro-style basketball court that will withstand the rigors of elite players with the GP105A60 Endurance® Playground Basketball System. Our top-of-the-line outdoor system features a 6" square post with 5' safe play area, 42" x 60" acrylic backboard, and Endurance breakaway double rim. The Endurance System is covered by a Lifetime Warranty on all post and arm components.
FREE Fast Shipping!

Gared Endurance Acrylic Playground Basketball System (GP105A60)
Hard-hitting players demand outdoor equipment that can keep up with their strength and stamina. After months of rigorous testing by our team of engineers, GARED's Endurance® Playground Basketball Systems were developed specifically for such players. The units were tested for post deflection, backboard vibration, structural integrity, and load capacity, and easily passed with flying colors, making our Endurance® Systems the strongest and most uncompromising outdoor basketball systems available on the market today.
Endurance Playground Systems feature a 6" x 6" square steel inground post, approximately 14' tall, with 42" installed in concrete footing. Post is ¼" thick schedule 40 steel, where other manufacturers only offer a 3/16" post. Our exclusive heavy-gauge triangular extension arm includes thick bracing for board stability. Entire post is protected by Enduracoat™ technology where post, extension arm, and braces are galvanized first, then powdercoated black for longer life. Steel board systems include fixed Endurance® rim. Glass and acrylic board systems include breakaway Endurance® rim. Choose backboard type, backboard size, and safe play area to customize system based on your needs. Post and backboard padding are optional and recommended for player safety. All Endurance Systems feature a Limited Lifetime Warranty on post, arm, and bracing components.

Features:
Recommend Play Level: NIRSA, Recreation, Youth
6" square post comprised of 1/4" thick Schedule 40 steel is unyielding for even the roughest game
protected by Enduracoat technology where post components are galvanized first then powder-coated for increased protection and longer life.
Please Remember:
Do not climb on goal, bank board or backstop.
This unit is designed for a specific operating weight and the added weight could cause damage and/or serious injury to a person.
Specifications:
This unit is designed for use with regulation size aluminum frame glass or steel boards and breakaway or stationary goals. The post shall be 6" square schedule 40 (1/4") wall galvanized tubing. The extension arm is a triangular design using tubing welded to a heavy plate and connected to the vertical post with four ¾" diameter "U" bolts.  Two braces extending from the upper mounting points of the backboard to the vertical post and extension arm provide added rigidity to the system.  The unit is powder-coated black over the galvanized raw material for extended protection from corrosion. The system is available with a variety of backboards and three extension lengths. 
Specifications:
Brand: GARED
Registration Number: 3441745
Warranty: Lifetime - Post components only
Product Play Level: NIRSA, Recreation, Youth
Vertical Application: Corporate, High School Education, Military, Park, Pay for Play Recreation, University Education
Country of Origin: United States/China
Shipping Weight: 712.00 lbs / 322.96 kg
Shipping Dimensions (HxWxL): 6.00" x 6.00" x 186.00" / 15.24cm x 15.24cm x 472.44cm
                                                   19.00" x 50.00" x 72.00" / 48.26cm x 127.00cm x 182.88cm
Shipping Method: Truck
Shipping Class: 85

Why Gared?
Providing Sports Equipment Solutions Worldwide
Did you know that GARED products can be found in many countries across the globe? Incorporated in 1922, GARED is the sporting goods industry leader in innovative product design and precision equipment manufacturing. Our international distributors work hard to stress the importance of sports and play by providing safe, durable equipment to schools, universities, recreation facilities, community centers, parks, and churches all over the world.
In fact, GARED maintains a strong partnership with the International Basketball Federation (FIBA) to ensure that our products meet strict standards for international play. Our ceiling-hung and wall-mounted basketball backstops and competition portable basketball systems fulfill the Competition Level 2 and 3 standards specified in the latest edition of their Equipment & Venue Approval Program, qualifying GARED as an Official Technical Partner.
Related Products
Gared HOOPLA Combo Netball/Basketball System (BNB24P)
Play both Netball and Basketball on a single versatile unit with the BNB24P Combo Netball/Basketball System! The 5-9/16" O.D. galvanized steel post has an 8' offset with fiberglass board and fixed rim on the basketball side. Netball side of unit includes 15" netball rim and net.FREE Fast Shipping!
Price
$2,455.88
Regular price
$3,756.00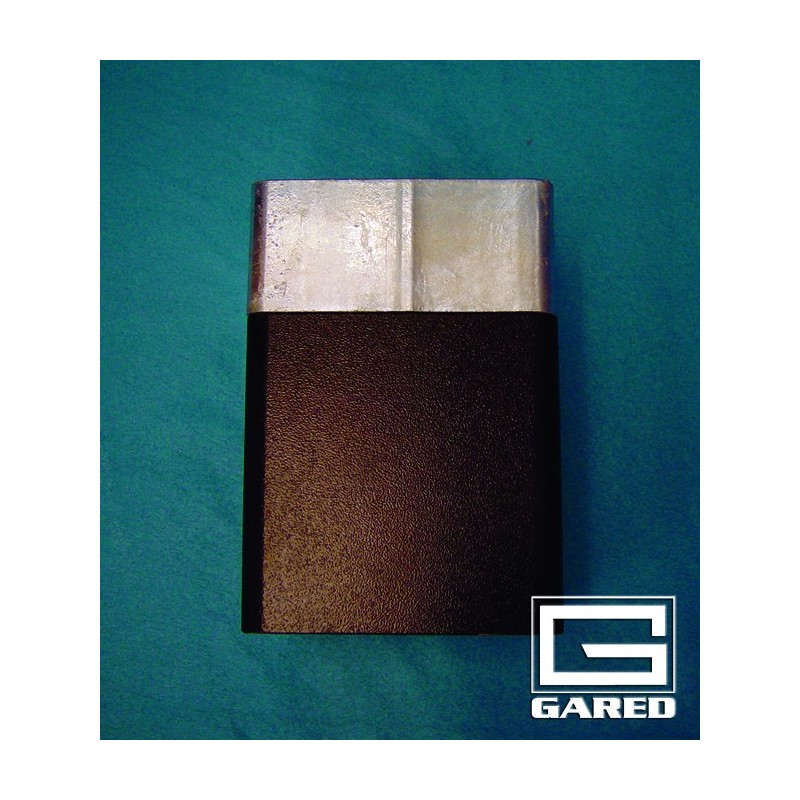 Gared Endurance Acrylic Playground Basketball System (GP105A60)